HOW TO HELP YOUR CHILD NEWLY DIAGNOSED WITH AUTISM/PDD AT HOME

Saturday June 15th (full day) 9:30 a.m. to 5:00 p.m.

Lunch: Bring your own lunch, coffee breaks supplied.
Register: by e-mail <liz@deaknet.com>
Location: Loyal True Blue & Orange Home building, 11181 Yonge Street, Richmond Hill, Room B-13 in the basement
*Cost: Parent $ 40.00; 2nd family member attending + $ 20.00 **;
Professionals: $ 75.00 each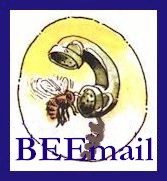 Who should attend?

Parents and caregivers

Grandparents, extended family

Mediators, babysitters

Professionals working with families with a child newly diagnosed with an Autism Spectrum Disorder

Receiving (or even suspecting) a diagnosis of autism/PDD is only the beginning of your journey. Now, what do you do? There are resources in York Region and the GTA that can help you, but wait lists are long and prices for private services can be prohibitive. We are told that we have to help our kids now, while they are very young, but no one tells us how to accomplish this.
To help cut through the frustration, BBB Autism Support Network is presenting informational workshops to help parents and caregivers learn to help their young children at home.
These workshops offer practical advice and information given by someone who truly understands what you are going through: A parent who's been there ~ and lived to tell the tale!
BBB Autism Support Network is dedicated to providing positive support and information to parents, families, professionals and individuals with autism/PDD. We are an online community of individuals who understand and want to help. Learn more about us here.
E-mail: liz@deaknet.com

AGENDA
PART ONE - WELCOME/GETTING STARTED

Introductions


Questions parents ask


PDD, PDD-NOS, Autism Spectrum Disorder, Autism – what do they mean?


Parents as Advocates and Case Managers


Where to get funding


How to fund creatively


Finding volunteers


Getting organized


Using the Internet (cautions)


Questions and Discussion
BREAK
PART TWO - HOME PROGRAMMING

Can I do it?


How will it benefit my child?


What is involved?


IBI philosophy


Assessment as a tool


How to combine therapies into a home program


Resources


Where to get supplies (inexpensively) and a curriculum


Staffing


Trouble Shooting – calling in the big guns


Working as a team


Questions and Discussion
LUNCH OR END OF DAY ONE
PART THREE - BEHAVIOURAL INTERVENTION

Discrete Trial Teaching


Reinforcement


Generalization


What to teach


Challenging behaviours


Calling in professionals


How to get five minutes to yourself


Task analysis, backward chaining


How to teach a life-skill


What makes a good home program?


Role Play


Questions and Discussion
BREAK
PART FOUR - THE KITCHEN SINK

Other Therapies – an overview


How to evaluate therapies


How to make the system work for your child


Time lines and wait lists


What happens after age 6?
* payment by cash or personal cheque only, receipts provided; a charge of $10.00 will be levied on NSF cheques
** handouts for extra attendees not included in '2nd family member price; extra handouts will be available for additional attendees at a cost of $10 each
INTERESTED IN HOLDING A HELP @ HOME WORKSHOP FOR A GROUP OF FAMILIES? CLICK HERE FOR INFORMATION AND PRICING.